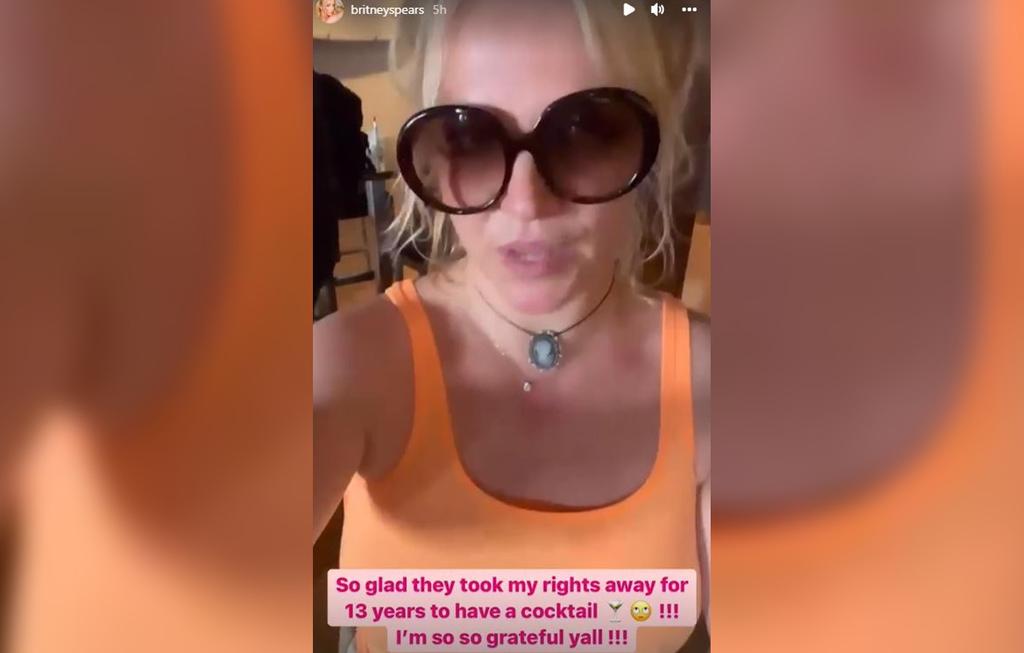 Britney Posts From Inside a Bar for 'First Time' in 13 Years
Brit revealed to us fans this week that she went to a bar for the "first time" in 13 years.
Brit shared a new milestone on her Instagram stories and showed her followers her enjoying a cocktail in a bar with her assistant.
"This is my first time at a bar. First time," Spears said to the camera, wearing a large pair of sunglasses. "I feel so fancy and I feel so sophisticated."
Brit then turned the camera on her assistant, Victoria Asher, who said: "We're having a little beverage." Britney also showed a cocktail being served at the bar, and a shot of a plate of intricately-plated food.
"So glad they took my rights away for 13 years to have a cocktail. I'm so grateful y'all."